CUTE COLLEGE CHEERLEADER JANA IS CHLOROFORMED & KIDNAPPED
BY A CRUEL BUXOM GIRL & HER MALE PARTNER! SLEEPY JANA
IS REPEATEDLY DRUGGED & FONDLED UNTIL SHE TURNS THE TABLES
ON THE CRUEL GIRL WITH HER OWN CHLOROFORM CLOTH!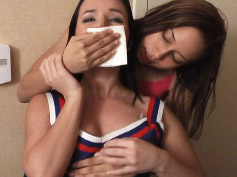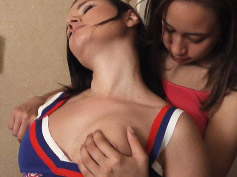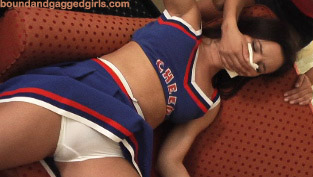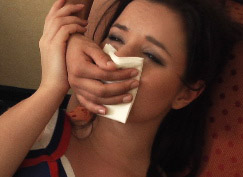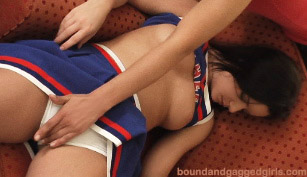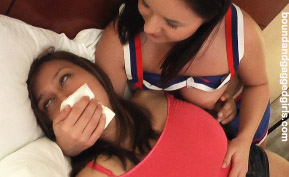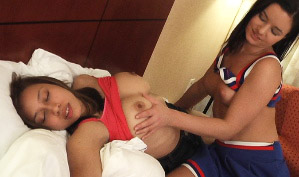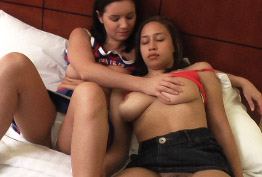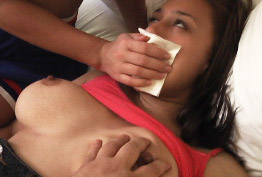 16 min. $12.99
(Windows Media) WMV file - 255mb

Jana is a cheerleader trying out for a new team but she has no idea that she's being set up to be kidnapped! Ariel, a rival cheerleader (in casual school clothes) chloroforms Jana to keep her from joining the team and also to sell her into sexual slavery (white slavery)! Poor sweet & innocent Jana is repeatedly drugged with chloroform and fondled by Ariel who has her partner record the entire kidnapping on his camcorder! Jana's chloroformed torment is recorded as she's stalked, drugged & fondled & teased by the very kinky Ariel! However, when Ariel lets her guard down Jana gets the upper hand and chloroforms her rival for revenge! The cameraman continues to record the battle of the kinky girls as the plot twists toward a sleep-filled climax!
THE AMAZING TWIST IN THIS KINKY CHLORO VIDEO IS A REAL SURPRISE!
Copyright © 2010 gaggedgirls.tv
All rights reserved.