CUTE COLLEGE SCHOOLGIRLS KINZIE & SHERRY ARE KIDNAPPED CAPTIVES OF WHITE SLAVERS!
THE HELPLESS BAREFOOT SCHOOLGIRLS ARE DRAMATICALLY GAGGED WITH DUCT TAPE,
HANDGAGGED & HEAVILY FONDLED BY THEIR CRUEL CAPTORS AS THEY "MMMMPH" PROTEST BEAUTIFULLY!
FINALLY THE HELPLESS SCHOOLGIRLS ARE KNOCKED UNCONSCIOUS WITH A SLEEPY CLOTH!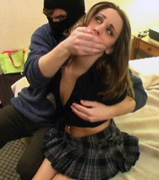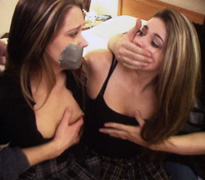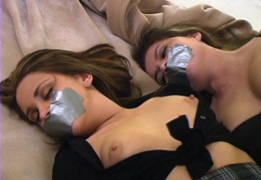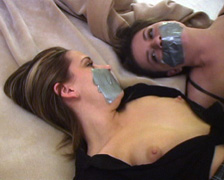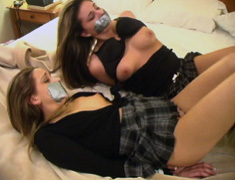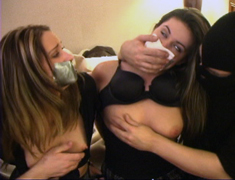 9 min. 48 seconds
$8.99
MP4 - 164 mb
THIS IS A VERY HOT SCENE WITH 2 VERY CUTE FAN FAVES!
KINZIE & SHERRY ARE SIMPLY A GREAT DAMSEL DUO

Copyright © 2012 gaggedgirls.tv
All rights reserved.