THE EXCITING CONCLUSION TO THE CHEERLEADER vs. TEACHER CHLORO BATTLE WITH DANIELLE TRIXIE & GOLDIE (MS. BLAIR)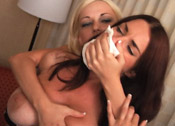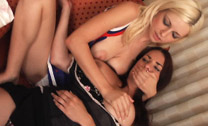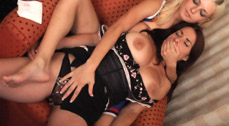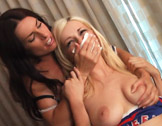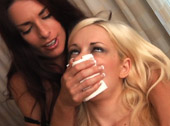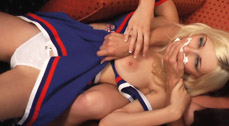 9 min. $8.99
(Windows Media) WMV file - 143 mb

Ms. Blair eventually lets her guard down and Danielle suddenly gets the upper hand! She quickly grabs the cloth and smothers her teacher's protesting mouth with chloroform! Ms. Blair "MMMMMPH"s beutifully as Danielle gets her revenge by groping her big boobs while slowly putting her to sleep!
Ms. Blair slowly passes out in Danielle's arms and the perky cheerleader decides to play with her teacher's unconscious body while she sleeps! Danielle delights in making kinky comments to her drugged teacher but who will be the final winner in this chloroform battle?
DON'T MISS PART 1
Copyright © 2010 gaggedgirls.tv
All rights reserved.