CHRISTINA CARTER IS A SUPERHEROINE REPEATEDLY SMOTHERED WITH A SLEEPY CLOTH, HANDGAGGED & GROPED BY STRANGE FIENDS WHO STOLE HER GOLDEN HEADBAND - THE SOURCE OF HER SUPER POWERS!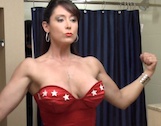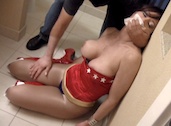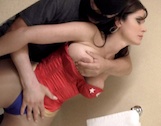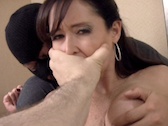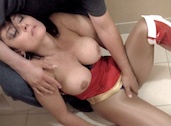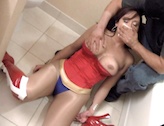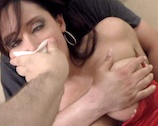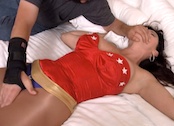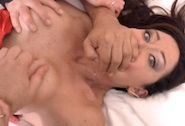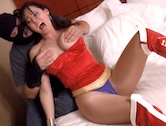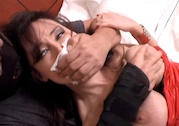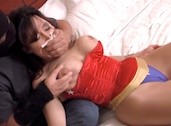 18 min.
$14.99
MP4 - 316 mb

Superheroine Amerigana (Christina Carter) prepares to do battle with the evil fiends who stole her magic headband but they get the jump on the feisty costumed crusader and attack her beautiful face and body without mercy!
While flexing and posing in front of a mirror in preparation for the coming battle Amerigana is suddenly surprised by a bold thug who quickly grabs her from behind, clamping a sleepy cloth over her face and groping her big boobies! Amerigana is shocked and "MMMMMPH"s in fear at the realization that she was caught off-guard! Poor Amerigana is no stronger than a normal woman without her trusty golden headband and the thug easily overpowers her as his partner shoots POV (point of view) video of her downfall!
The drugged superheroine is subjected to merciless humiliation with handgags, fondling and repeated applications of the sleepy cloth to keep her helpless and easy to control! Still Amerigana is too arrogant to admit defeat and flashes of her fiery nature come through amid her helpless muffled protests, but Amerigana's mouth is well dominated by both of the men (some VERY HOT POV shots throughout)!

WHAT WILL BE THE FATE OF THE SLEEPY SUPER BEAUTY?
Copyright © 2013 gaggedgirls.tv
All rights reserved.