PETITE EXOTIC CUTIE EVA IS A NAUGHTY COLLEGE SCHOOLGIRL WHO SKIPS SCHOOL TO POSE FOR A STRANGE PHOTOGRAPHER BUT THE GUY TURNS OUT TO BE A KINKY FIEND WHO KIDNAPS HER AND SUBJECTS HER TO HIS SLEEPY FETISH DESIRES!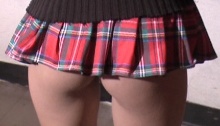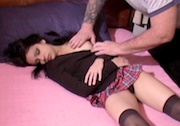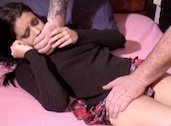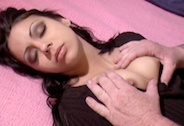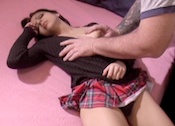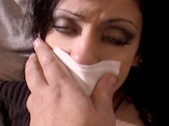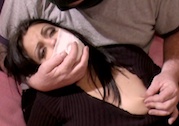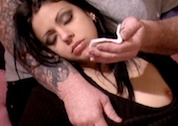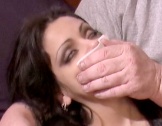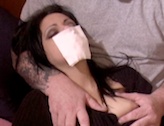 19 min. 25 sec
$14.99
MP4 - 329 mb


Eva is another college schoolgirl and an aspiring model who finds herself in a world of peril! Eva poses for a new photographer as he asks her questions and tries to talk her into doing bondage and sleepy videos for him. Eva tries to decline his offer but the man's partner sneaks up behind her while soaking a cloth in sleepy liquid and suddenly grabs the shocked schoolgirl! Eva is smothered with the sleepy cloth and fondled as she struggles helplessly in the grip of the brute! She breathes deeply the sleep-inducing cloth and her squirming and protesting slowly become weaker as she is slowly put to sleep. The 'photographer' gropes her little titty as she passes out (in a hot POV shot). Finally the petite beauty passes out and is thrown over the man's shoulder. He rubs her cute round buttcheeks and carries her away.
Eva is put through a fondling, chloro, handgagging workout by the thugs who delight in teasing her about being so helpless as she whimpers and "MMMPH"s in feeble protest! Her sweet schoolgirl charms are explored and the helpless cutie is smothered with the cloth over and over again as she tries desperately to plead with her captors and tries several times to escape! The cruel thugs have total control over their captive and keep her as their helpless sleepy plaything! Will sweet Eva escape or is she doomed to a life of sleepy submission?
THIS IS AN INCREDIBLY HOT SCENE YOU WON'T WANT TO MISS!
SEE WHY EVA IS GAINING QUITE A FOLLOWING!
SHE'S ONE OF OUR 'EXCLUSIVE' MODELS!

Copyright © 2012 gaggedgirls.tv
All rights reserved.