NATURALLY SENSUAL CUTIE SHERRY IS REPEATEDLY SMOTHERED TO SLEEP & KEPT GROGGY BY A PERVERSE MAN WHO DELIGHTS IN GROPING HER SWEET BODY!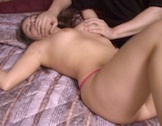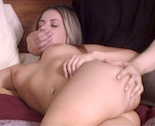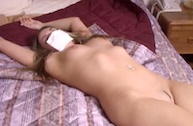 11 min. 30 sec
$9.99
MP4 - 184 mb

Sultry babe Sherry is making breakfast in the kitchen when an obsessed masked man decides to kidnap her! He sneaks into her house and slowly sneaks up on the unsuspecting beauty with sleepy cloth in hand! Sherry is suddenly grabbed and smothered from behind with the cloth as her boobs are fondled! Lots of protesting and struggling can't save the beautiful girl as she's slowly drugged into submission!

The man then carries his prey over the shoulder (OTS carrying / 'over the shoulder' carrying) while rubbing her smooth ass. Sherry soon wakes to a nightmare of continuous sleepy cloth / handgag / groping torment! Kept in a groggy state the helpless girl is continuously handgagged, chased around the house, knocked out and slowly stripped naked!

WHAT WILL BECOME OF THE SLEEPY 'GIRL NEXT DOOR'?
FEATURES SHERRY'S FAMOUS SEXY PASSOUT STYLE!
Copyright © 2013 gaggedgirls.tv
All rights reserved.