BUXOM BLACK BEAUTY TRINA IS THE CAPTIVE OF A PERVERSE GAG-OBSESSED STALKER! HE TEASES HIS FEISTY BOUND PREY AND DELIGHTS IN HER INTENSE MUFFLED PROTESTING & GAG-TALK!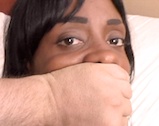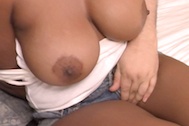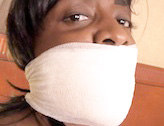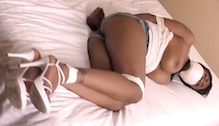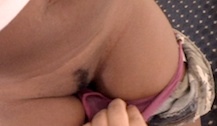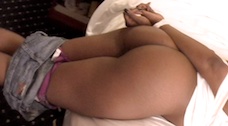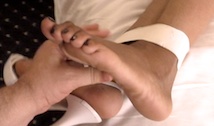 14 min. 40 sec
$11.99
MP4 - 337 mb

Trina is a hot new talent on the scene! She makes a stunning bondage debut here in fine form and gives great struggles and gagged protests as she strains against her bonds throughout this SUPER HOT bondage video! LOTS of exhaustive 'MMMMMPH'ing / gag-talk throughout the scene.
Buxom Trina has been kidnapped by a masked fiend who has fun with her big boobs and hot ass! Trina's feisty protesting mouth is stuffed and taped up as she 'MMMMMPH's away! Her protests are still too loud so the masked fiend uses gag wrap to bind her face tightly as she continues her defiance / arguing with her heavy gag!
Trina gives great responses as her captor taunts and teases her about being so helpless and gagged!
Lot's of mummbling & moaning / gag talk from this feisty but helpless damsel. This is one HOT scene that is sure to please fans of tight bondage and intense protesting!

WHAT WILL BE THE FATE OF THE FEISTY GAGGED GIRL?
Copyright © 2012 gaggedgirls.tv
All rights reserved.