RARE TYLER SCOT SCENE - BRUNETTE CUTIE IS DUCT TAPED, HANDGAGGED, SLEEPY CLOTH KO 2x!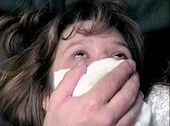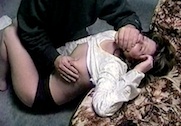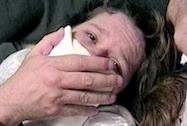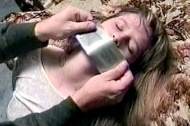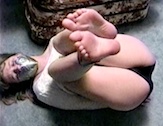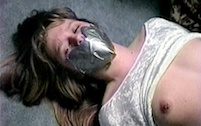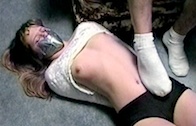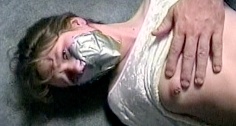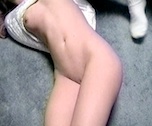 15 min.
$10.99
MP4 - 243 mb
THIS IS AN OLDER SCENE FROM OUR EARLY DAYS THAT FANS HAVE BEEN ASKING FOR
(the video quality is from SVHS and is not as sharp as our more recent productions)

A very rare Tyler Scot scene that was briefly released a decade ago before 'falling through the cracks'.
We have found this scene and present it once again to all Tyler Scot fans!

Tyler Scot (barefoot) is the barely legal neighborhood cutie who likes to work out / exercise a lot but she soon gains a kinky admirer of her lovely body who decides to capture the sweet little damsel and keep her all to himself!
Tyler is doing exercises when she's suddenly smothered from behind with a sleepy cloth! The brunette cutie "MMMMMPH"s and struggles in vain to escape the clutches of her obsessed captor! It's no use! The cloth renders the cutie unconscious! The man then binds Tyler with duct tape & covers her mouth with 3 large strips! Tyler wakes up while she's being gagged and begins to moan her displeasure!
Tyler's bondage nightmare continues as she is groped and humiliated by the strange man! Finally the man smothers her back to sleep with his tainted cloth in a wonderful eye rolling passout!
WHAT WILL BE POOR TYLER'S FATE?
Lots of sexy moaning / squirming from this classic damsel!
Copyright © 2012 gaggedgirls.tv
All rights reserved.