TOUGH UNDERCOVER BLUE JEAN GIRL DETECTIVE VICTORIA IS CAPTURED BY THE WHITE SLAVER SHE'S TRACKING AND IS HELD AS A SLEEPY PRISONER, RELENTLESSLY GROPED & TORMENTED!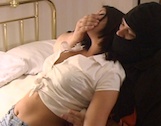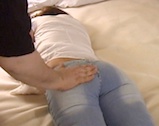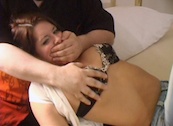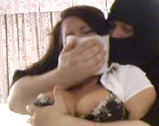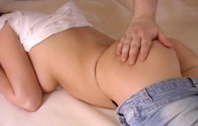 25 min. 53 sec
$18.99
MP4 - 422 mb

Victoria (in very tight blue jeans) is a feisty girl detective hot on the trail of perverse white slavers who have been taunting and kidnapping undercover girl detectives across the country (including her partner Sophie who was kidnapped in an earlier video)! Victoria is taunted by the thugs with bizarre phone calls and e-mails threatening to drug and kidnap her so the crafty girl detective decides to set a trap!
However before her trap can go into effect one of the thugs already hiding in her room attacks her from behind and smothers her with a sleepy cloth in a great struggle! The feisty detective girl is muffled as she "MMMMMPH"s at the horrorifying realization that she is already in their clutches! Her sweet boobies are groped and she eventually passes out in the arms of the slaver!
Victoria is carried OTS (over the shoulder carrying) to a waiting bed where she's subjected to lots of boob fondling, ass smacking and kinky verbal taunting!
Victoria is groggy through most of the scene but is sometimes knocked out completely. She tries several times to get away by crawling toward the door but the thug only mocks her and fondles her, tightly handgagging and taunting her until he smothers her to sleep again. One great scene features the thug making a call to one of the other girl detectives and taunting her while smothering Victoria with the sleepy cloth as she "MMMMMPH"s next to the phone!
WHAT WILL BE THE FATE OF THE SLEEPY BLUE JEAN GIRL DETECTIVE?

NOTE: Victoria's passouts in this scene do NOT contain eye rolling but her "MMMMMPH"s are plentiful and
her passouts are hot.
Copyright © 2013 gaggedgirls.tv
All rights reserved.