AKIRA LANE IS A LINGERIE GIRL MOLESTED IN HER SLEEP & IS REPEATEDLY
KNOCKED OUT, HANDGAGGED & GROPED THROUGHOUT THE NIGHT!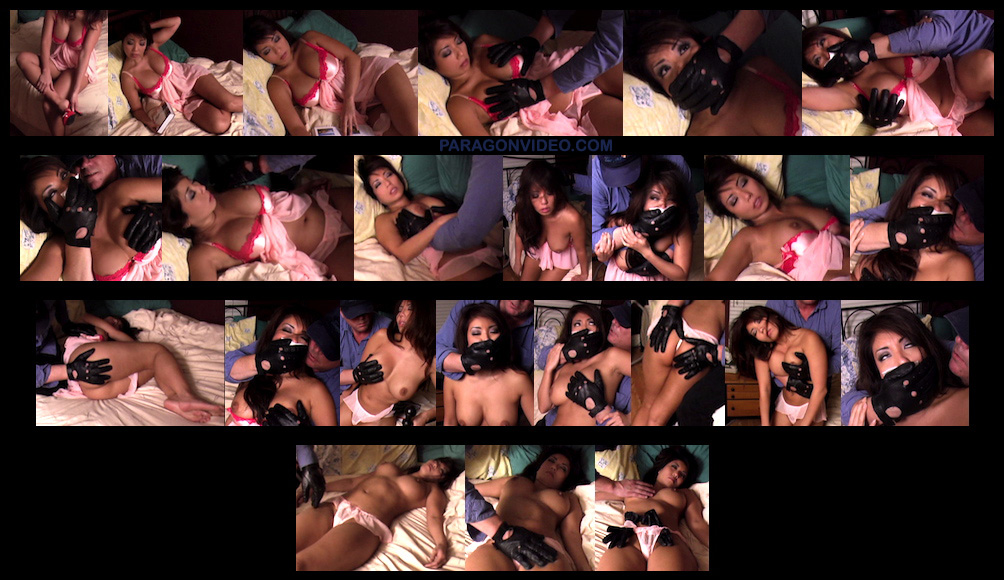 11 min. 30 sec $9.99
(Windows Media) WMV file

Akira is a sexy Japanese babe in lingerie who decides to read a good book before going to sleep. She climbs into her bed in her cute lingerie and starts reading her book. Soon she gets too sleepy to stay awake and she slowly passes out. When she is deep in slumber a perverse man sneaks into her room and starts to feel her up! He runs his hungry leather gloved hands all over her unconscious body and slowly works his way up to her boobs which he fondles lovingly. Akira slowly stirs but doesn't wake up. The man comments about her drinking the drugged tea he left for her and delights in getting away with his fondling without her waking up! However the man's groping of her lovely body becomes too much for the Japanese beauty to sleep through and she eventually wakes up! Akira gasps when she sees the pervert but his gloved hand quickly clamps over her mouth muffling her cries! Akira "MMMMMPH"s intensely trying to call for help but the man has come prepared for the scenario and he quickly draws his sleepy wet handkerchief and smothers Akira's gorgeous face with it! The sexy Japanese girl struggles in vain as she's slowly overpowered by the anesthetic fumes! In her drugged state Akira is soon in no position to prevent the fiend's advances as he gropes her boobs hungrily while she slowly passes out! Akira is subjected to a night of sleepy cloth & handgag torment with the obsessed neighbor repeatedly knocking her out and playing with her gorgeous body at will! She is kept quiet and muffled with the pervert's leather gloved hand as he has his fun with her and eventually removes her lingerie leaving her only in pink panties! Akira "MMMMMPH"s beautifully throughout the scene and tries repeatedly to get away but the poor damsel is so heavily drugged that she can only get so far before she's captured again and taken back to the bed for more sleepy cloth smothering action! WHAT WILL BE THE FATE OF THE SLEEPY JAPANESE BEAUTY?
Copyright © 2012 gaggedgirls.tv
All rights reserved.