EUROPEAN BEAUTY IS KIDNAPPED TAPED UP, GAGGED & FONDLED
BY HER CRUEL BUXOM EXOTIC CAPTOR!
IN A TWIST OF FATE CHLOROFORM AWAITS THEM BOTH!
PART 1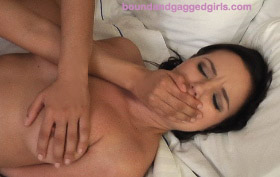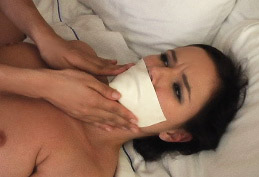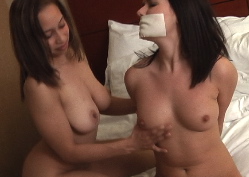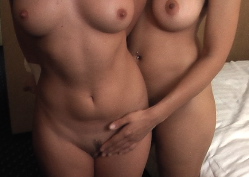 Sweet & innocent but spoiled rich European beauty Jana is the nude kidnapped prisoner of Ariel, a kinky girl (also nude) who delights in tormenting her tape bound captive while waiting for Jana's ransom to be negotiated. Jana awakens to a bondage nightmare as she is groped by the cruel and beautiful girl who ignores her helpless protests and handgags her when she tries to ask what is happening! Ariel's partner shoots video footage of the kinky bondage ordeal in order to force Jana's father to pay her ransom quickly! Jana struggles as the girl's hands roam her body but her pleas are soon muffled again by a thick strip of white tape which Ariel presses lovingly over her pouting lips! Jana "MMMMMPH"s beautifully (she consistently tries to say things to her through her gags throughout her scenes) and squirms helplessly as her body is subjected to continuous fondling!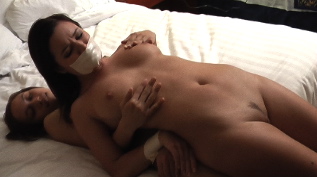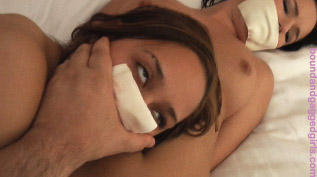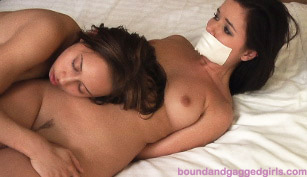 The kidnapped & bound beauty tries to get away only to be grabbed and spanked for her insolence! She mummbles constant demands that are impossible to understand but is constantly reminded that her spoiled life is no longer hers to control! When the European princess becomes too fiesty Ariel's partner decides to make his move! In a kinky twist of the plot he suddenly chloroforms his partner Ariel! As the drugged kidnapper girl slowly passes out on Jana's naked lap poor confused Jana "MMMMMPH"s at what she is seeing!
Next it's Jana's turn to go nighty-night! Jana pleas and shakes her beautiful head trying to avoid the inevitable but the cloth descends upon her gagged face and she is slowly smothered to sleep. The spoiled naked rich gir's protests end as she is completely overcome by the anesthetic fumes! The two drugged beauties sleep as the cruel kidnapper slowly looks over their sleeping bodies.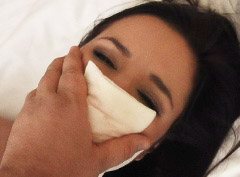 11 min. $9.99
(Windows Media) WMV file - 176mb
DON'T MISS PART 2
Copyright © 2010 gaggedgirls.tv
All rights reserved.