MAI LY CONTINUES TO BE SUBJECTED TO REPEATED CLOTH SMOTHERINGS
AS HER PITIFUL ESCAPE ATTEMPTS FAIL! HER CAPTORS STRIP HER NAKED
AND RECORD HER SLEEPY DOMINATION ON VIDEO!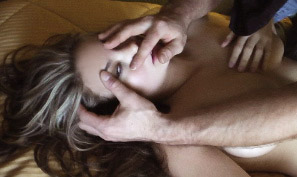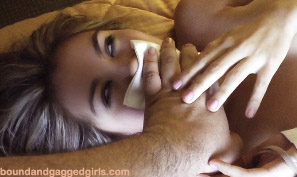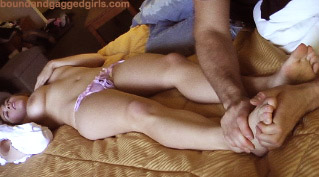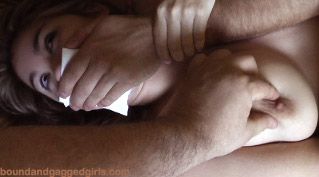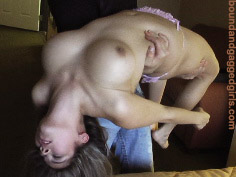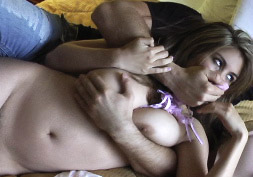 10 min. $9.99
(Windows Media) WMV file - 157mb

Mai slowly losses her clothing (until completely nude) and her lovely all-natural body falls to the sleep-inducing stalker. (There is another HOT 'cradle carry' in this one as well) He also delights in removing her high heels and fondling her pretty feet while she's unconscious. At one point the stalker soaks Mai's own panties then smothers her to sleep with them! As Mai's escape attempts continue to end in sleepy submission it becomes clear to her that she just might remain a captive of the obsessed man who delights in her sleepy reactions, muffled moans, and lives to watch her beautiful eyes roll in drugged ecstacy again and again!
DON'T MISS PART 1
Copyright © 2010 gaggedgirls.tv
All rights reserved.