THE KINKY CONCLUSION TO THIS HOT 2-PART SLEEPY SCENE!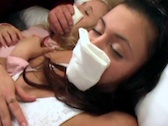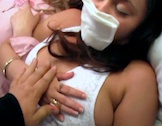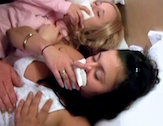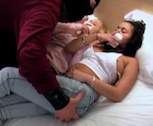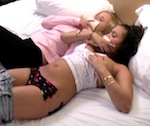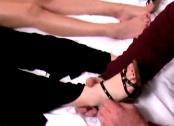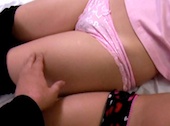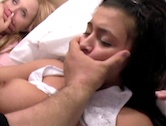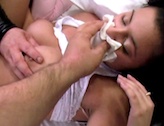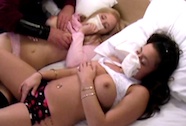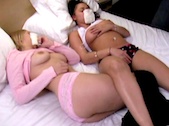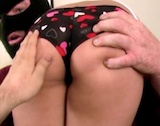 10 min. $9.99
(Windows Media) WMV file

Gorgeous all-natural babes Angel (Latina) and blonde Julie Annecontinue to endure their sleepy torment and are repeatedly smothered with the sleepy cloth, fondled heavily and their limp bodies are manipulated 'rag doll' style in an exhausting display of kinkiness!
The cruel thugs manipulate the girls so that they are even forced to knock themselves out with their own hands! The unconscious girls are then stripped of their shoes and their bare feet are exposed and rubbed, then their pants are pulled down to reveal their beautiful panties and luscious legs (in a series of nice POV shots) which are rubbed by the perverse fiends. Finally Angel is carried OTS (over the soulder carrying) to a chair for more fondling fun! She is soon joined by Julie Anne for a night that is sure to be fun for their captors!

WHAT WILL BE THE FATE OF THE SLEEPY LATINA & BLONDE?
There are some great shots of the girls positioned to hold the sleepy pads over their faces, keeping themselves unconscious.
DON'T MISS PART 1
Copyright © 2012 gaggedgirls.tv
All rights reserved.