BEAUTIFUL 'GIRL NEXT DOOR' SHERRY IS DECIDING WETHER TO EXPERIMENT WITH SLEEPY ROLE PLAY WHEN HER KINKY ONLINE PARTNER SHOWS UP TO GIVE HER A PREMIUM EXPERIENCE IN BEING PUT TO SLEEP & GROPED!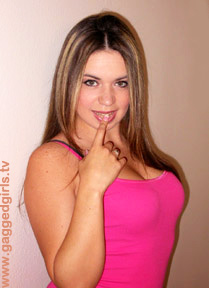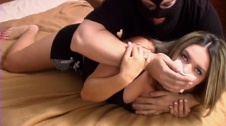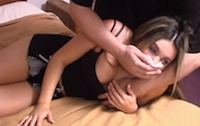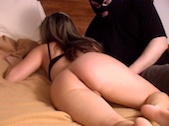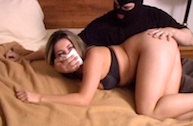 12 min. 50 sec - $9.99
(Windows Media) WMV - 310mb

Gorgeous all-natural cutie Sherry is talking with her girlfriend on the phone about a guy who she met online who is into sleepy role playing and she uses a 'sleepy cloth' scene from a soap opera to explain it. The sweet girl talks about the strange cloth and liquid the guy wants to use to put her to sleep and gives her opinions about it. The kinky experimenting girl has no idea that her online friend has entered her apartment and has a 'real' experience in store for her! He creeps up on Sherry as she chats on the phone about his kinkiness.
Suddenly the masked fiend springs into action and smothers Sherry's face with his soaked cloth! Sherry "MMMMMPH"s in surprise and gets a strong whiff of his cloth which makes her eyes roll for a moment before she starts to sensually struggle in his grip! Sherry's sexy muffled moans are incredibly HOT! The naturally sensual beauty is groped by her captor and is slowly put to sleep! The man fondles his unconscious captive and subjects her to a sleepy game of cat-and-mouse! Poor groggy Shaerry just can't seem to get away as the man teases her with the prospect of escape only to smother her sweet face with his cloth and make her sleepy once again!
Sometimes he knocks her out completely but sometimes Sherry is kept in a groggy state of half consciousness where she is aware of her body being fondled but is too sleepy to do anything about it! The groggy damsel is slowly stripped naked and continues to receive more of the powerful sleepy cloth!
Sherry's sensual moaning throughout the video is VERY SEXY and her passouts are GREAT!

THIS IS A REALLY HOT SCENE!
Copyright © 2012 gaggedgirls.tv
All rights reserved.