JASMINE'S SLEEPY CLOTH TORMENT CONTINUES
IN THIS KINKY FINALE!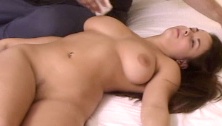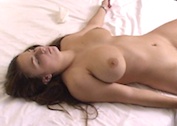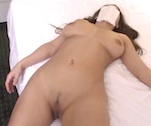 13 min. $ 10.99
(Windows Media) WMV 308mb
PART 2

The exciting conclusion of one of our most highly requested scenes!
Gorgeous all-natural buxom 'girl next door' actress Jasmine continues to endure perverse sleepy cloth / handgag / groping torment from the fake 'director' who tricked her into playing a sleepy victim role for his 'movie'!
The kinky fiend begins to play a cat-and mouse game with Jasmine while she's too groggy to properly resist! He allows her to try to get to the front door only to capture and smother her into a deeper sleepy state every time she reaches it (sometimes knocking her out completely). Her lovely bare feet are fondled while she's passed out as well.
Jasmine is handgagged often as she moans sleepily and is relentlessly groped throughout this SUPER-HOT scene! Her captor delights in tormenting / teasing her and showing her his kidnap photo album while she's half-conscious on the bed. He strips her a little each time he applies the cloth. When she's fully naked Jasmine's sleepy torment only intensifies!
WHAT WILL BE THE FATE OF THE SLEEPY ACTRESS?
THE SUPER-HOT CONCLUSION TO ONE OF JASMINE'S SEXIEST SLEEPY CLOTH SCENES!

HIGHLY RECOMMENDED!
Copyright © 2012 gaggedgirls.tv
All rights reserved.