KINKY ROOMMATES KINZIE & SHERRY DISCOVER THE SEDUCTIVE PLEASURES
OF SLEEPY FETISH OBSESSION AND BECOME LOCKED IN A
BATTLE OF FETISHISTIC LUST & PERVERSION!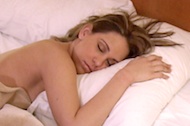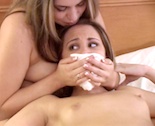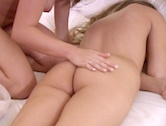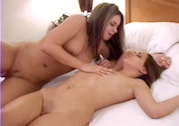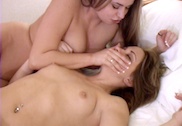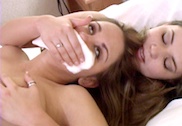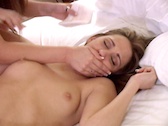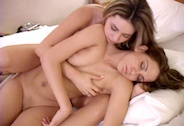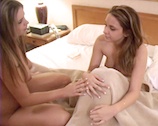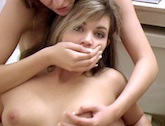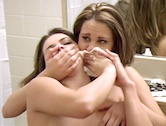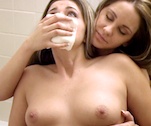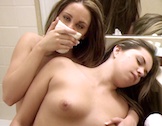 13 min. 30 sec
$10.99
MP4 - 315 mb

Cute 'girl next door' Kinzie sleeps in her bed when her roommate Sherry decides to let her handgag / sleepy fetish passions be known and crawls into bed with her sleeping prey. Kinzie awakens to find her naked friend and roommate groping her and she doesn't understand why! Sherry handgags Kinzie and tells her of her fetish lusts and her desire to see Kinzie put to sleep! Poor groggy Kinzie struggles and "MMMMMPH"s in her roommate's grip, watching helplessly as Sherry uses a small perfume bottle to soak a white cloth with a strange smelling liquid!
Soon Kinzie is smothered with the soaked cloth as Sherry gropes her lovely naked body and teases her! Kinzie "MMMMPH"s beautifully as she is slowly subdued by the sleepy cloth and becomes the captive of Sherry's perverse and overwhelming desires!

Kinzie is subjected to a sleepy fetish nightmare as her sweet petite body is dominated by her larger roommate! Sherry obsessively handgags her sleepy captive and tells her kinky things to remind her of her submission.
Eventually Kinzie wakes up and thinks she simply had a nightmare. Sherry comforts her but tells her how silly she is for thinking that she would knock her out! Sherry leaves and goes into the bathroom to freshen up. Kinzie suddenly discovers the sleepy cloth and decides to confront her lying perverted roommate! Sherry tries to deny her involvement but Kinzie decides to give the sneaky girl some of her own medicine!
A kinky battle begins with Sherry enduring the sleepy cloth and handgags / groping! At one point she gets the upper hand and attacks Kinzie again with the cloth but who will be the ultimate victor in this addictive battle of sleepy obsessions?!?
Copyright © 2012 gaggedgirls.tv
All rights reserved.