BRUNETTE KIRA & BLONDE DEBBIE ANDERSON ARE 2 SLEEPY CLOTH CAPTIVES GROPED, HANDGAGGED IN THIS SUPER HOT VIDEO FEATURING GORGEOUS PASSOUTS!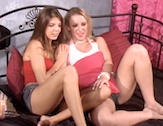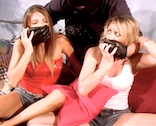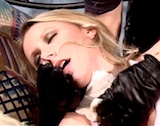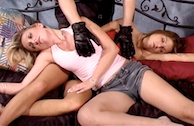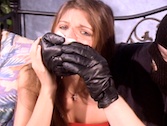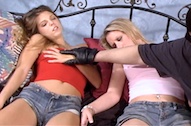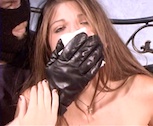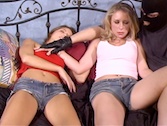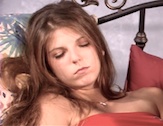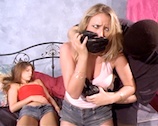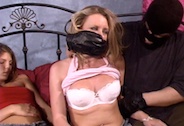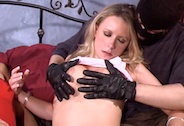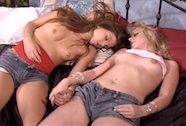 17 min.
$14 - MP4

Sweet 'barely legal' cuties Kira Lane and blonde beauty Debbie Anderson give a super sexy performance and hit ALL of the right notes perfectly in this INCREDIBLY HOT & classic scene! LOTS of great dramatic sleepy cloth smothering / handgagging / groping / manhandling of beautiful girls' unconscious / half-conscious bodies!

Kira and Debbie are barefoot roommates watching a strange 'damsels in distress' video compilation left on their doorstep and commenting on it when a masked stalker sneaks up behind them and soaks a cloth with a strange liquid! The girls are caught completely off-guard when the man suddenly clamps his leather-gloved hands over each of their mouths! The girls struggle and "MMMMMPH" in vain and look into each other's eyes with fear as their mouths are restrained and their ability to scream is taken from them! After a nice muffled struggle the man begins the process of rendering the beauties helpless! He takes his hand away from Kira's pouting mouth for a brief second to grab his cloth and Kira decides to make a run for it! She doesn't get far as the man clamps the cloth over her face and pulls her back to look into the eyes of her handgagged roommate Debbie who "MMMMMPH"s beautifully in dismay at seeing the cloth cover poor Kira's face! The girls moan at each other gorgeously as Kira is slowly chloroformed in front of Debbie!
The scene also features some nice 'ragdoll' body manipulation while the girls are half-conscious or fully unconscious.

After a valiant but feeble struggle by Kira Debbie stares in wide-eyed horror as her roommate passes out in front of her and realizes that it's her turn now! The beautiful blonde gasps as the man takes his hand away from her mouth just long enough to clamp the chloroform pad in place! Debbie puts up a valiant struggle but she is eventually dominated by the fumes and her sleepy eyes roll back as she passes out gorgeously on top of Kira. Now the stalker is free to do whatever he wishes to the helpless beauties and he takes full advantage of the situation, lovingly groping their luscious bodies and manipulating their hands to make them fondle each other.

The stalker keeps the girls groggy with the chloroform as he plays with their sexy bodies and often knocks them out completely. He handgags them a lot and forces them to watch each other get chloroformed, delighted by hearing their helpless moans as the cloth covers their faces. The girls try to help each other wake up but they are always subdued and chloroformed again. Their beautiful eyes roll heavily as they are repeatedly drugged into a half-conscious state or completely knocked out in this HOT scene that features some PREMIUM eye rolling passouts!
WHAT WILL BE THE FATE OF THE SLEEPY ROOMMATES?

THIS IS ONE OF THE HOTTEST SCENES OF ITS KIND YOU WILL EVER SEE!
Copyright © 2012 gaggedgirls.tv
All rights reserved.