CHRISTINA CARTER IS REPEATEDLY SMOTHERED INTO SUBMISSION WITH THE SLEEPY CLOTH!
THE BEAUTIFUL MODEL IS HELD CAPTIVE BY AN OBSESSED FAN
WHO EVEN FORCES HER TO KNOCK HERSELF OUT!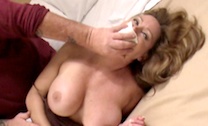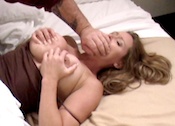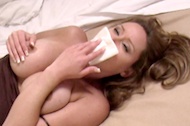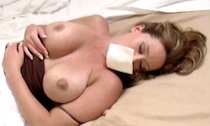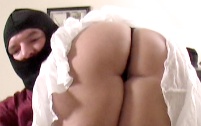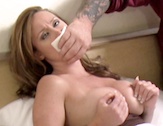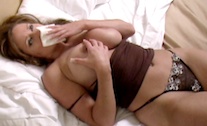 19 min. $14.00
MP4

Christina Carter (in a tight brown top and a white skirt, high heels) is at a hotel between modeling jobs trying to check her e-mail but her laptop won't boot up! She gets frustrated and sighs as she tries to free her mind from the technology hassles. An obsessed masked man hiding in her room quickly sneaks up behind the beautiful curvaceous babe and attacks her with a wet sleepy cloth! He smothers the gorgeous model while fondling her luscious boobs! Christina slowly passes out and becomes his sleepy prisoner! He menaces the unconscious brunette and plays kinky cat-and-mouse sleepy cloth games with her, even making her smother herself with the cloth while playing with her own boobs (there are 2 hot scenes of Christina smothering herself with the cloth & fondling herself)!
WHAT WILL BE CHRISTINA'S FATE?

Copyright © 2012 gaggedgirls.tv
All rights reserved.