CJ & LISA ARE CAPTURED KNOCKED OUT & FORCED TO PLAY PERVERTED SLEEPY GAMES FOR
A KINKY GAG FETISH / SLEEPY FETISH STALKER!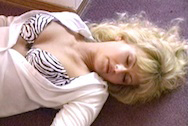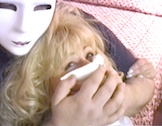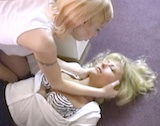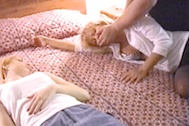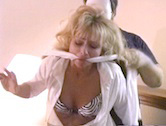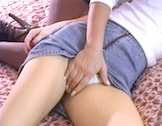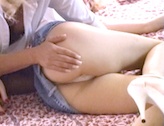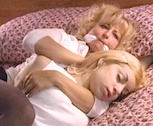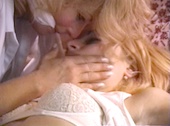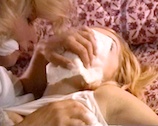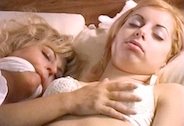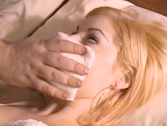 20 min. $14.99
MP4
PART 1

CJ and Lisa are two cute blondes girlfriends who return home after a day of shopping at the mall. They talk about their day for a moment then both end up going to seperate areas of their house. A stalker who is hiding in the house sneaks out of his hiding place and smothers CJ with his sleepy cloth! Poor CJ is no match for the man's strength and his soaked cloth! Soon the muffled moaning blonde passes out and is lowered to the floor! The man hides again when he hears Lisa coming down the hall. Lisa finds CJ laying unconscious on the floor and tries to wake her up but CJ is very groggy. Lisa leaves to get her a glass of water but while she's gone the stalker sneaks out and smothers CJ again with the sleepy cloth before Lisa comes back! When Lisa returns she finds CJ completely passed out again and gets scared! She desperately tries to wake up her drugged girlfriend but the stalker suddenly sneaks up behind her and clamps his cloth over her face!
Lisa "MMMMMPH"s beautifully as she is smothered to sleep! The man then carries each of the girls over the shoulder to their bed and lays them next to each other. He takes each of their hands and makes them fondle each other ('ragdoll' sleepy manipulation) while they are passed out. When CJ starts to wake up she is handgagged and ordered to obey the stalker's commands or get chloroformed! He cleave gags her and forces her to fondle & strip Lisa while she's passed out, then forces her to knock Lisa out & fondle her every time she wakes up (sometimes she is kept half-conscious). He then chloroforms CJ and Lisa one after the other! But the perversity is only beginning!
DON'T MISS PART 2

Copyright © 2012 gaggedgirls.tv
All rights reserved.