CJ IS A PERVERTED WOMAN WHO INDULGES IN HER KINKY LUSTS
TO KNOCK OUT & MOLEST HER BEAUTUFUL BLONDE ROOMMATE LISA!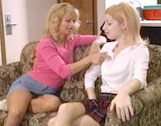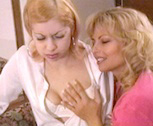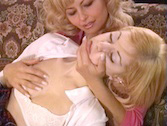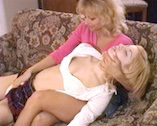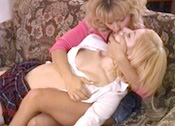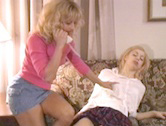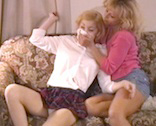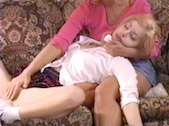 13 min.
$10.99
MP4 - 229 mb
DRUGGED DRINK KO & SLEEPY CLOTH KOs

CJ is a kinky girl who likes to drug her beautiful roommate when she isn't looking and molest her unconscious body.
One day CJ walks into the living room while Lisa is reading on the couch and tells the the innocent college schoolgirl that she has a confession to make. CJ starts to tell Lisa how much she likes the idea of knocking her out and massaging her helpless body! Lisa is shocked but smiles and politely refuses CJ's offer but CJ is obsessed and her predatory instinct compels her to victmize her beautiful roommate! She starts to grope poor Lisa and tells her that she has a sleepy chemical that she wants to try out. Lisa resists her and tells her that she isn't interested but CJ will not be denied! The kinky blonde suddenly handgags her shocked roommate and tells her that she'll never know when it's coming!
Later CJ puts a few sleeping tablets in a glass of tea and gives it to Lisa. The sweet blonde drinks it down and talks with CJ. A few minutes later Lisa starts to get groggy. CJ sits next to her and starts to put the moves on her! When she tries to get up and leave she gets dizzy and almost faints. CJ keeps her on the couch and teases her about being drugged and helpless. Lisa gets sleepier by the moment and CJ feels her breasts and tells her that she won't remember a thing in the morning. Lisa slowly passes out and CJ molests her while she's unconscious, making the innocent schoolgirl her drugged plaything!
Later, Lisa is on the phone with her girlfriend talking about CJ. She tells her about CJ's desire to drug her and feel her up and says that she thinks that CJ might have already drugged her! CJ suddenly smothers Lisa with her cloth while she's still on the phone! While Lisa slowly passes out CJ picks up the phone and says that Lisa's taking a nice looooong nap, then hangs up! The perverted blonde then calls her partner in crime and invites him over to take some pics of her playing with her new captive! The guy comes over and starts to take pictures of the girls as CJ has her way with Lisa's sleeping body!
WHAT WILL BE THE FATE OF THE SLEEPY SCHOOLGIRL?

DON'T MISS PART 2
Copyright © 2012 gaggedgirls.tv
All rights reserved.