CUTE BLONDE COLLEGE SCHOOL GIRL LISA'S SLEEPY TORMENT CONTINUES WITH
2 SLEEPING GAS ATTACKS & MORE SLEEPY CLOTH SMOTHERING!
CJ SMELLS HER OWN SLEEPY CLOTH & JOINS LISA IN SLUMBERLAND!
HER MAKE PARTNER HAS FUN KNOCKING BOTH OF THEM OUT IN THIS CLASSIC SCENE!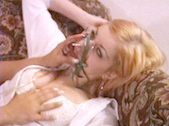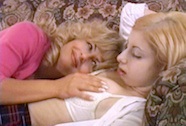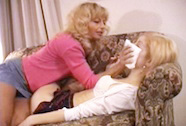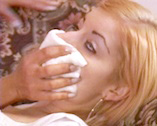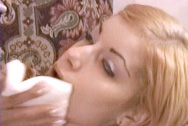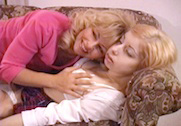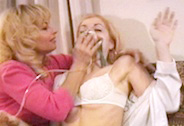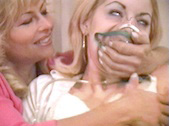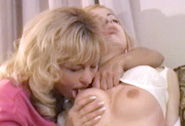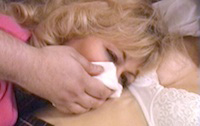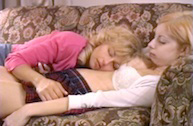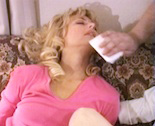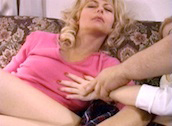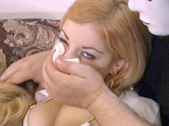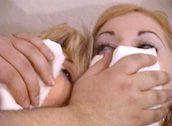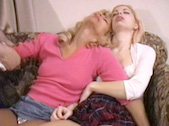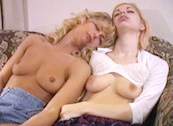 15 min.
$11.99
MP4 - 260mb

Lisa's is now CJ's sleepy captive and the helpless college schoolgirl is repeatedly cloth smothered, gassed, and teased by CJ while she's continuously groped and spanked.
Some of the time CJ keeps her in a half-conscious state and sometimes she knocks her out completely for a while. After a while CJ decides to smell her sleepy cloth herself. She takes a few whiffs of the sleepy cloth and gets dizzy. She puts it down and says that the chemical is powerful stuff. Suddenly her male partner betrays her and smothers CJ with her own sleepy cloth! CJ "MMMMMPH"s as her own sleepy cloth is turned against her and she is slowly knocked unconscious! The perverse man keeps cloth smothering Lisa & CJ as they try to wake up! At the end he cloth smothers both of them together at the same time! Then the man strips off their tops and takes pictures of both girls knocked out to show to their new buyers!
THIS IS AN INCREDIBLY HOT FINALE TO THIS CLASSIC 2-PART SCENE!
DON'T MISS PART 1
Copyright © 2012 gaggedgirls.tv
All rights reserved.