BUXOM GIRL DETECTIVE JASMINE CONTINUES HER VENDETTA
AGAINST PERVERSE WHITE SLAVERY / SEXUAL SLAVERY THUGS BUT ENDS UP A KNOCKED OUT SLEEPY FETISH CAPTIVE AGAIN!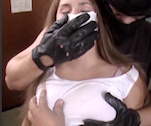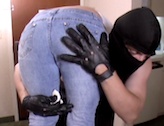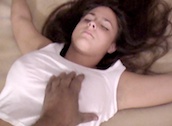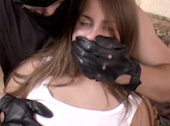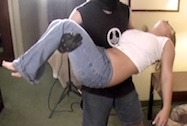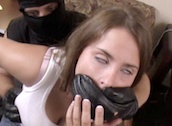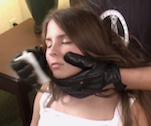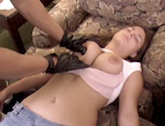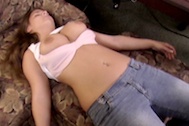 14 min. 51 sec
$11.99
MP4 - 256mb

Jasmine the feisty all-natural buxom girl detective (wearing tight blue jeans, a white tank top, and open-toe sandals) has recovered from her previous sleepy assaults by the perverted white slavers and now she's back for revenge! Her fellow beautiful undercover girl detective sisters have been kidnapped and Jasmine is now their only hope! Unfortunately for them the spunky detective she is tricked AGAIN by the pervs who delight in tormenting her as she tries desperately to bring them to justice!
Arrogantly the buxom detective decides to make the bust by herself and ends up in deep trouble! She sneaks into their fake photography studio and suprises one of the slavers (or so she thinks)! THIS IS A HOT SCENE SHOWN FROM ONE OF THE SLAVERS' POINT-OF-VIEW! Jasmine accusses him of kidnapping the other girls but the man denies the charges and distracts her by suggesting that she model for him. Jasmine's ego almost betrays her until she sees a bottle of chloroform and suddenly remembers her mission! The gorgeous brunette picks up the bottle and makes a comment about it being the drug used to kidnap the girls!
Too late! Another slaver quickly grabs the buxom damsel from behind and clamps a sleepy cloth over her beautiful face! Jasmine struggles and "MMMPH"s for all she's worth as her big beautiful boobs are roughly fondled! The feisty girl detective gives her all but she's no match for the overwhelming fumes and is slowly put to sleep! Jasmine's sleepy eyes and diminished moans betray her will to bring her attackers to justice and the defeated girl detective reluctantly submits to the need to sleep!
Jasmine passes out in the slaver's arms and he throws her over his shoulder, smacking her hot blue jean ass as he carries her into the next room. She is dumped on a bed and is groped by both men, with the main slaver shooting POV video of her molestation!
Jasmine is deeply unconscious and helpless to prevent the men from having their fun! Later when she wakes up she is so groggy and helpless that the thug easily dominates her and handgags her while groping her big boobs! Jasmine can only roll her eyes and moan sleepily in drugged dismay as the man's leather gloved hand muffles her beautiful mouth!
The thug plays his cruel game of cat-and-mouse with the lovely detective allowing her to try to sleepily make her way to the door, only to grab her from behind before she can get away and smother her face with his sleepy cloth again! He plays with his drugged victim by taunting her and reminding her about how helpless she is.
At one point Jasmine is put to sleep and is carried in the man's arms (cradle carrying).
He gleefully pulls her boobs out and continuosly muffles her mouth with a tight black glove handgag (and often a sleepy cloth) as he dominates the groggy girl!
WILL THE SLEEPY GIRL DETECTIVE BECOME A WHITE SLAVERY CAPTIVE OR WILL SHE ESCAPE AND RESCUE HER DRUGGED DETECTIVE SISTERS?

THIS IS YET ANOTHER INCREDIBLY HOT JASMINE KO SCENE WITH LOTS OF SLEEPY EYE ROLLING AND SEXY MOANS!