THE KINKY CONCLUSION TO THIS SEXY
SLEEPY GIRL DETECTIVE SCENE!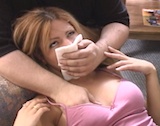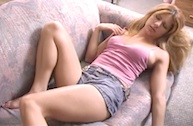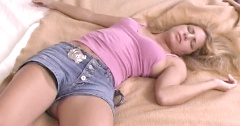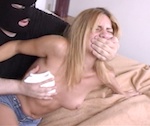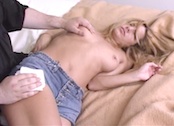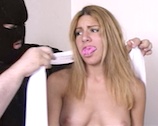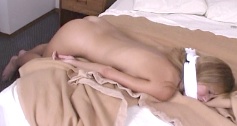 14 min. $10.99
MP4
PART 2

Feisty girl detective Jenni Lee continues to pay the price for her arrogance in thinking that she could arrest the white slavers / sexual slavery thugs on her own! The impetuous beauty is kept in a sleepy state with the strange smelling cloth as her captor has fun taunting and groping her! At one point she almost gets to her gun before she's grabbed and drugged again while the kidnapper teases her about being his helpless captive!
Poor Jenni is progressively stripped and fondled against her will! She defiantly insists that the kidnapper give himself up but she only recieves more sleepy cloth smothering for her attitude! She is kept in a half-conscious state at times so that she can hear the man's taunts but is utterly helpless to do anything about it! A firm handgag keeps her big mouth under control as she "MMMMMPH"s beautifully between sleepy cloth smotherings!
Eventually Jenni's spirit is broken and the drugged beauty learns to obey her new master! The helpless agent is stripped completely nude and has her own dirty panties pulled off and stuffed in her mouth to humiliate her! She stands unresisting but moaning in muffled dismay as he binds her mouth with a thick cleave gag! Jenni is then groped and humiliated while she submissively allows the dominant fiend to do what he wishes to her body. Finally the perverse man teases the broken girl detective by soaking his sleepy cloth in front of her and gagged Jenni knows that she will be forced to sleep yet again! He smothers her gagged mouth with the soaked cloth, slowly putting her under as Jenni accepts the inevitable! He then tosses her unconscious naked body on the bed like she's trash!
IS THERE ANY HOPE FOR THE ONCE FEISTY GIRL DETECTIVE TURNED SLEEPY CLOTH SLAVE?

DON'T MISS PART 1
Copyright © 2012 gaggedgirls.tv
All rights reserved.