STARGANA'S PERVERSE TORMENT CONTINUES IN THIS SUPER HOT FINALE
FILLED WITH LOTS OF SEXY GAG-TALKING / PROTESTING & LOTS OF RELENTLESS GROPING!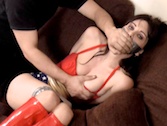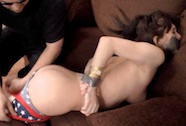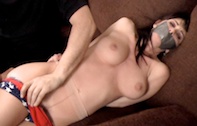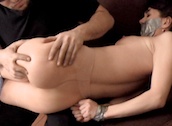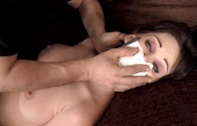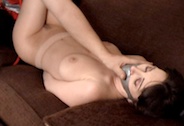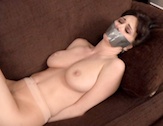 PART 2
10 min.
$8.99
MP4

Beuatiful all-natural superheroine Stargana continues to endure perverse bondage torment at the hands of cruel white slavers / sex slavers who have also kidnapped her superheroine sisters! The defeated and humiliated super babe is relentessly groped and the thugs have fun teasing, tormenting and stripping their costumed captive naked (some nice groping of her sweet asscheeks / sexy pantyhose) as she defiantly unleashes a flurry of sexy gag-talk protests! The slavers make perverted comments about her being gagged & helpless as well as comments about selling her into white slavery / sexual slavery!

Stargana's window for escape slowly runs out and her tough talking mouth is no help to her as she defiantly issues muffled threats while her dire predicament becomes all too clear to her! Witness the destruction of a feisty superheroine, tamed by bondage torment and the smothering cloth of sleep!
WHAT WILL BE THE FATE OF THE BROKEN GAGGED SUPERHEROINE?
DON'T MISS PART 1
Copyright © 2012 gaggedgirls.tv
All rights reserved.