CUTE & INNOCENT SHOOLGIRL / 'GOOD GIRL' TYLER SCOT IS CAPTURED & SUBJECTED TO A SLEEPY FETISH NIGHTMARE BY A STRANGE MAN WHO USES HIS SLEEPY CLOTH AND SLEEPING GAS TO KEEP HER QUIET!
16 min.
$12.99 - MP4


THIS IS A HIGHLY REQUESTED SCENE FROM ONE OF OUR EARLIER SHOOTS WITH TYLER SCOT.
Fan fave 'barely legal' Tyler Scot is a sweet college schoolgirl in pig-tails and a cute blue dress with white heels and a perky smile. She loves being the only 'good girl' in school and is saving herself for that 'special man'. Unfortunately for the innocent cutie she finds herself in the clutches of a chloroforming / sleeping gas-loving 'special man' who delights in drugging & fondling his innocent victims!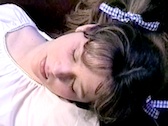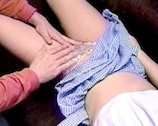 Tyler comes home and calls her mother, telling her that a strange guy is following her but the poor brunette is completley unaware of the perverted man's presence in her home.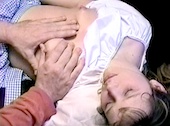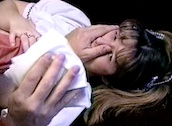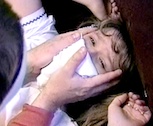 Right after she hangs up the phone he suddenly attacks the innocent schoolgirl with his sleepy cloth and gropes her while she struggles! Tyler screams into his soaked cloth but she's no match for the man's strength and soon the sweet schoolgirl is limp and helpless to prevent the perverse hands from exploring her!
He throws the unconscious girl over his shoulder (OTS carrying) and fondles her plump ass cheeks, then carries her into the bedroom to have more fun! Tyler is groped while she's passed out and whenever she tries to wake up the man smothers Tyler back to sleep (sometimes hand-gagging and teasing her while groping her, before he re-applies the sleepy cloth). He plays with the sleeping girl's pussy over her panties but soon he strips off her panties and soaks them in sleepy liquid! Tyler wakes only to be smothered back to sleep with her own panties!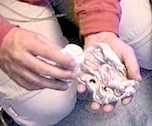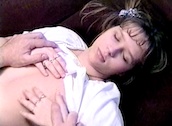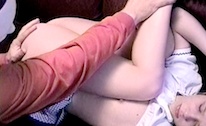 Halfway through the scene he decides to switch KO methods! Tyler is then subjected to an oxygen mask that pumps her full of SLEEPING GAS!
Tyler passes out beautifully as usual and her captor continues his fondling of her lovely body. At one point he alternates back to using Tyler's own panties to smother her back to sleep! The drugged girl is groped some more...
The scene also features some nice 'ragdoll' body manipulation while Tyler is half-conscious / fully unconscious.

She eventually wakes up again but the man decides it's now time to finish her off for the day!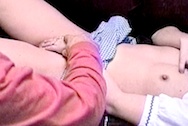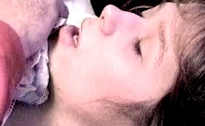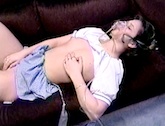 The cute sleepy schoolgirl is slowly and gorgeously put to sleep with the hissing mask once again! Now she will sleep for a long time! The man gropes his unconscious vicitm and takes his time. He's in no hurry. If her mother comes home soon before he's done she'll get quite a surprise too!
WHAT WILL BE THE FATE OF THE INNOCENT SLEEPY GIRL?