CUTIE JENNI LEE DRINKS A SLEEPY CHEMICAL MIXTURE AND PASSES OUT! SHE THEN BECOMES THE SLEEPY SLAVE OF AN OBSESSED STALKER!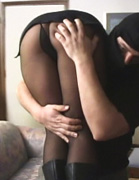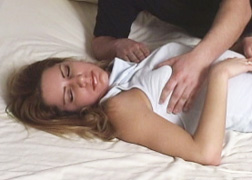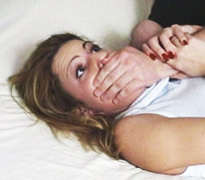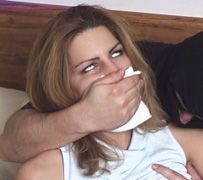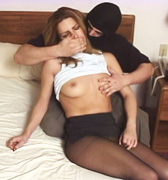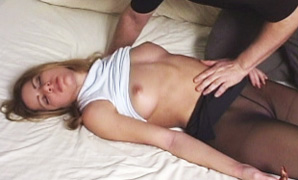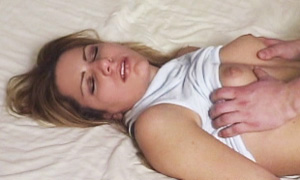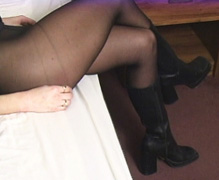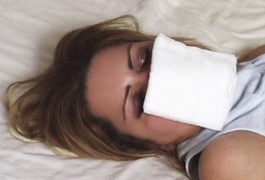 9min. $9.99
(Windows Media) WMV file - 111 MB

Beautiful Jenni Lee (in short black skirt & sexy black boots) comes home from a night of partying and sees a glass of vodka in her living room that she left before going to the party. The drunk party girl stummbles over and drinks the vodka as quickly as she can. Jenni is completely unaware that a masked stalker is hiding in her house and watching her as she finishes drinking his custom cocktail!
Jenni soon becomes very sleepy. She struggles to stay awake but the chemicals deeply sedate her and her beautiful eyes roll groggily as she slowly passes out! When Jenni is knocked out the man comes out and inspects his new prize! Jenni is carried over the shoulder to her bed where her unconscious body is fondled by the man. Eventually Jenni awakens to find the man playing with her but she's too sleepy to get away. The masked man delights in teasing her and handgagging her often as she protests and tries to get away. Jenni endures more knock-outs and her eyes roll beautifully as she "mmmmmph"s and loses her battles with the cloth.
What will be the fate of the sleepy party girl?
Copyright © 2009 gaggedgirls.tv
All rights reserved.