CUTE BUXOM BLONDE DEBBIE IS KIDNAPPED! SULTRY BRUNETTE SIANA PUTS HER TO SLEEP AND SUBJECTS HER TO A CRUEL CAT-AND-MOUSE GAME OF FONDLING, KINKY 'SLEEPY TALK'
AND REPEATED KNOCK-OUTS!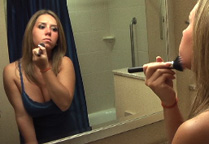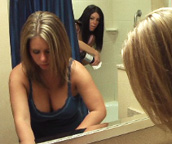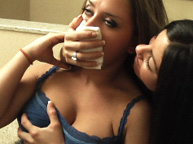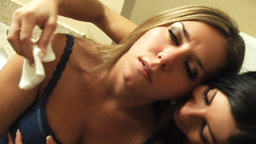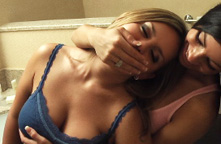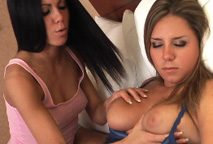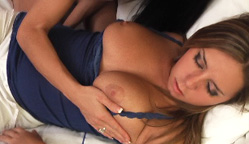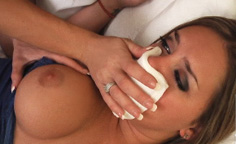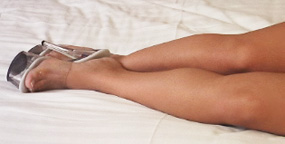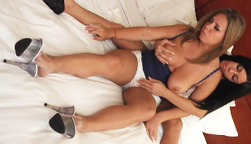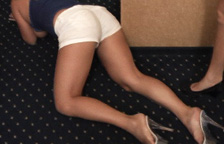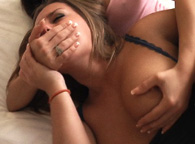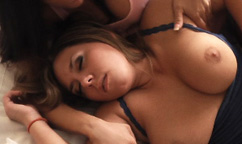 8 min. $8.99
(Windows Media) WMV file
PART 1
Gorgeous buxom (all-natural) blonde Debbie makes an incredibly sexy debut in this HOT 2-part scene! She's putting on her make-up when evil brunette Siana sneaks up on her with a 'sleepy' soaked cloth! Debbie gasps as the cloth covers her face and "MMMMMPH"s beautifully as she's slowly put to sleep and her big boobs are groped by Siana! Debbie is kidnapped and taken to Siana's apartment where the kinky blonde plays with her new captive's unconscious body! Debbie eventually starts to wake up but Siana handgags her tightly and teases her about being so helpless and drugged! When Debbie tries to get away she is knocked out with the cloth again! Poor sweet Debbie is subjected to more knock-outs and is often kept in a sleepy state while sultry Siana teases her with kinky 'sleepy' comments!
THIS IS A VERY SEXY VIDEO WITH LOTS OF GREAT KNOCKOUT FONDLING ACTION!
DON'T MISS PART 2
Copyright © 2009 gaggedgirls.tv
All rights reserved.