SPY GIRLS (IN PANTYHOSE) BATTLE EACH OTHER
FOR THE FATE OF A SHIPMENT OF SEX SLAVES!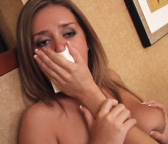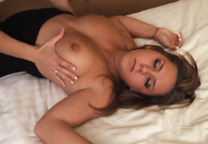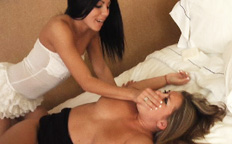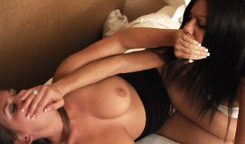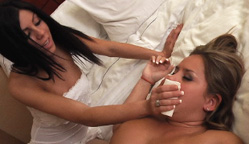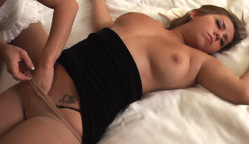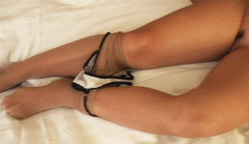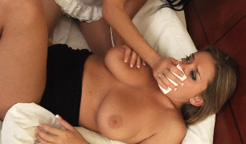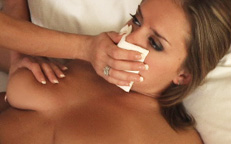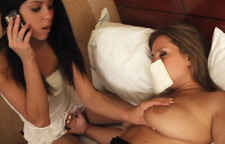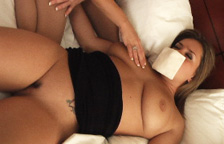 9 min. $9.99
(Windows Media) WMV file
Another beautiful brunette spy girl (in pantyhose, high heels & a cute white dress) talks to her contact about a shipment of girls she has captured and intends to sell them into sexual slavery! She talks about how the girls are gagged & drugged and ready for shipment when she is suddenly confronted by gorgeous spy girl Tina-09! The buxom (all-naural) blonde explains that she knows about the kidnapped girls and attempts to take the evil spy girl into custody but the kinky brunette is highly skilled in the art of drugging girls and quickly covers Tina-09's face with her moist cloth! Tina-09 is slowly put to sleep & her big boobs are squeezed by the evil spy girl! The beautiful unconscious agent is then kidnapped and subjected to a nightmare of groggy fondling and is repeatedly knocked out as the evil brunette agent plays with her sleepy victim, often handgagging her and verbally teasing her about being drugged & helpless!
(Tina-09's muffled protests are sexy & consistent)
The evil spy girl rubs her blonde rival's pussy and pulls down her pantyhose to expose her beautiful naked body which she continuously assaults! Tina-09 is spanked and sexually humiliated by her relentless kinky captor and finally gets put to sleep so that the evil spy girl can call her contact and add another drugged girl to her total (she even comments on the fate of a certain previous drugged spy girl)!
THIS IS A SUPER SEXY SCENE THAT SLEEPY FETISH FANS WON'T WANT TO MISS!
Copyright © 2009 gaggedgirls.tv
All rights reserved.