AN EPIC STRUGGLING PROTEST-FILLED SCENE OF
2 BEAUTIFUL KIDNAPPED GIRLS GAGGED BOUND & FONDLED!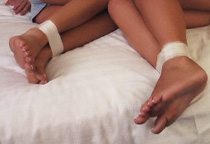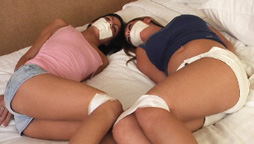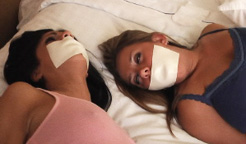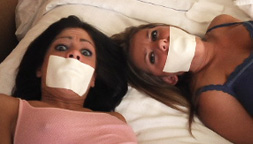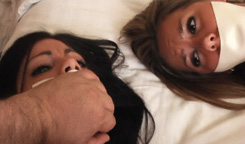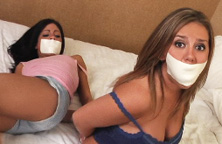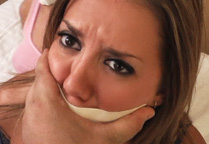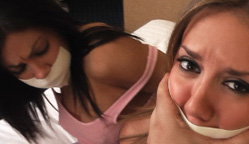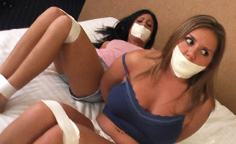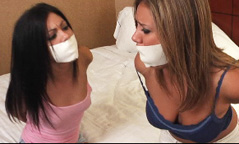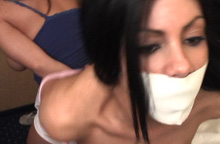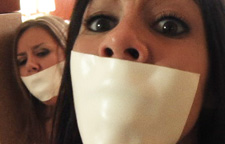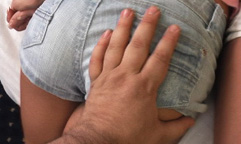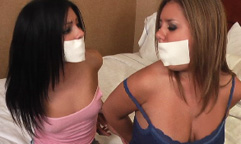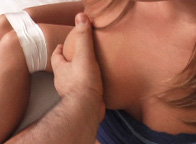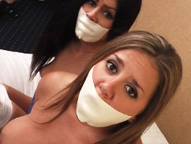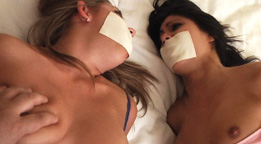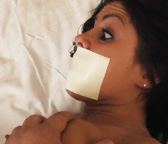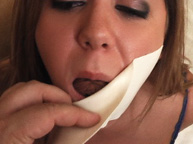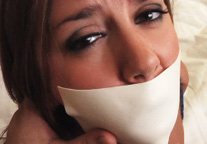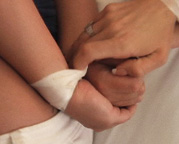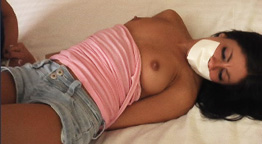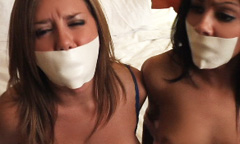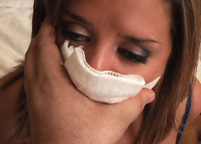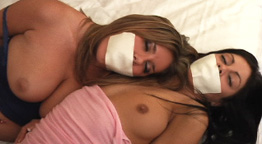 15 min. $13.99
(Windows Media) WMV file
IN THIS EPIC 15 MINUTE SCENE 2 BEAUTIFUL GIRLS WAKE UP GAGGED & BOUND! THEIR CAPTOR RECORDS THEIR STRUGGLES AS THEY "MMMMMPH" AT HIM (MOUTHS STUFFED WITH PANTYHOSE & SEALED WITH MICROFOAM TAPE) TRYING TO ASK 'WHY'? HE TELLS THEM KINKY THINGS AS THEY SQUIRM HELPLESSLY AND THEIR GAGGED REACTIONS TO HIS COMMENTS ARE VERY SEXY! HE LETS THEM TRY TO GET AWAY TWICE AND THE BOUND GIRLS HOP TO THE DOOR ONLY TO BE GRABBED & FORCED BACK TO THE BED! THEIR LOVELY BODIES ARE REPEATEDLY GROPED & SPANKED! THEIR FEET ARE ALSO FONDLED AND THEY ARE FORCED TO LOOK INTO EACH OTHER'S EYES AND ACKNOWLEDGE THEIR GAGGED TORMENT! FINALLY THE HELPLESS PROTESTING BEAUTIES ARE BEAUTIFULLY KNOCKED OUT WITH HIS 'SLEEPY CLOTH'!
WHAT WILL BE THE FATE OF THE KIDNAPPED GIRLS?!?

Copyright © 2009 gaggedgirls.tv
All rights reserved.