2 BEAUTIFUL GIRLS ARE ATTACKED AND KNOCKED OUT BY A KINKY STALKER
WHO PLAYS WITH THEM IN A CRUEL GAME OF CAT-AND-MOUSE
IN THIS HOT 2-PART SCENE!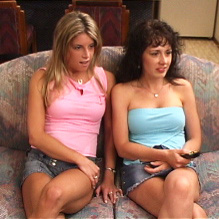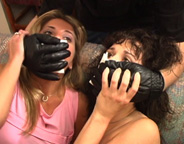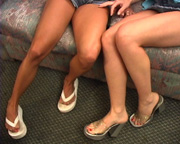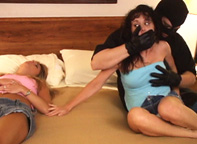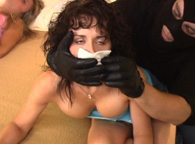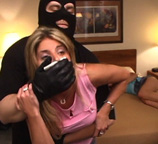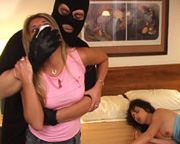 9 min. $9.99
(Windows Media) WMV file

LINDA & KATIE ARE WATCHING TV ONE NIGHT WHEN A MASKED MAN SNEAKS UP BEHIND THEM AND COVERS THEIR FACES WITH SOAKED CLOTHS! THE SURPRISED BEAUTIES "MMMPH" AND STRUGGLE BUT ARE SOON OVERPOWERED AND PUT TO SLEEP! THE MAN THEN CARRIES EACH OF THEM OVER THE SHOULDER TO THEIR BED AND BEGINS TO PLAY WITH THEIR UNCONSCIOUS BODIES! LINDA IS FONDLED WHILE SHE'S KNOCKED OUT AND THE MAN DELIGHTS IN HANDGAGGING THE GIRLS WHEN THEY WAKE UP! HE KEEPS HIS LOVELY VICTIMS SLEEPY WITH HIS CLOTH WHILE HE VERBALLY TEASES THEM AND KEEPS RECAPTURING THEM! (THERE IS SOME HOT & KINKY ACTION HERE)

DON'T MISS PART 2
Copyright © 2009 gaggedgirls.tv
All rights reserved.