CUTIE MALL GIRLS KINZIE & SHERRY ARE PUT TO SLEEP & FONDLED
BY CRUEL WHITE SLAVERS WHO TIE THEM UP AND GAG THEM! THE GORGEOUS HELPLESS GIRLS ARE HEAVILY FONDLED AS THEY STRUGGLE!
Part 1 of 2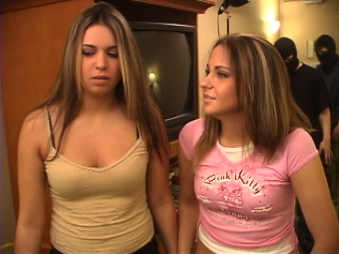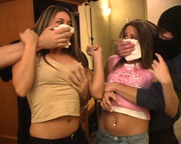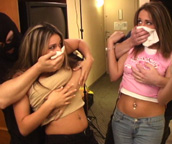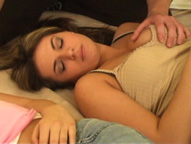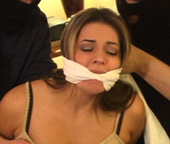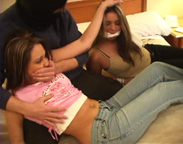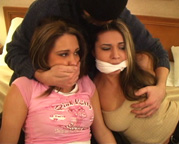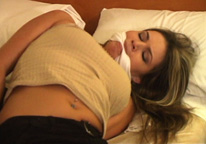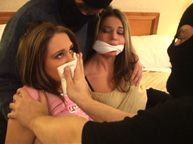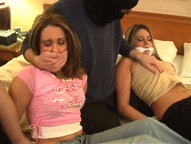 10 min. $9.99
(Windows Media) WMV file
GORGEOUS KINZIE & GIRLFRIEND SHERRY RETURN FROM THE MALL AND TALK ABOUT THEIR DAY BUT 2 MASKED KIDNAPPERS HAVE THEIR OWN PLANS FOR THE BEAUTIFUL GIRLS! THEY SUDDENLY COVER THE GIRLS' FACES WITH SOAKED CLOTHS AND FONDLE THEM AS THEY ARE SLOWLY PUT TO SLEEP! THEN THEY CARRY THE GIRLS OVER TO THEIR BED AND FONDLE THEM WHILE THEY ARE UNCONSCIOUS! THEY TIE THE GIRLS UP AND WHEN THEY WAKE UP THE MEN HANDGAG THEM AND TEASE THEM WHILE THEY MOAN! WHEN THE GIRLS GET TOO NOISY THEY ARE GIVEN MORE OF 'THE CLOTH' TO KEEP THEM SLEEPY! SHERRY GETS CLEAVE GAGGED WHILE KINZIE ENDURES A RELENTLESS HANDGAG IN PREPARATION FOR THE CLOTH THAT WILL SOON FILL HER MOUTH IN PART 2!
THE GIRLS EACH "MMMPH" BEAUTIFULLY AS THROUGHOUT THIS VERY HOT SCENE!

DON'T MISS PART 2
Copyright © 2009 gaggedgirls.tv
All rights reserved.