THE EXCITING CONCLUSION TO THE 'SLEEPY FETISH' BATTLE
OF THE CUTE FONDLING BLONDES BRANDY & DANIELLE!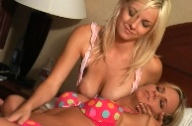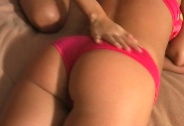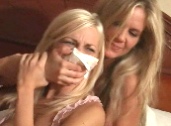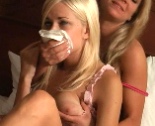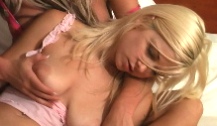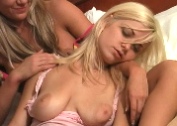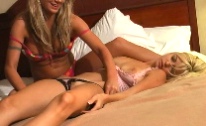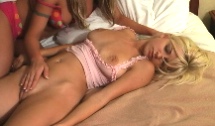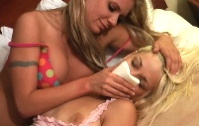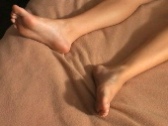 9 min. $9.99
(Windows Media) WMV file

Danielle now has control of Brandy's drugged body and she delights in handgagging the helpless blonde, knocking her out when she wakes up and fondling her while she sleeps! Eventually Brandy catches her gorgeous roommate off guard and presses the cloth over Danielle's face! Poor Danielle again is forced to inhale the sleep-inducing fumes of the cloth and she slowly passes out in the arms of her kinky roommate who delights in fondling Danielle's beautiful blonde body! Danielle sleeps and Brandy plays gleefully with her boobs! When Danielle wakes she is handgagged and teased by Brandy's kinky comments as she "MMMMMPH"s in dismay! Danielle is given the cloth repeatedly to keep her submissive and sometimes to knock her outwhile Brandy slowly strips her of her lingerie until Danielle is completely naked!
Will Danielle escape or is she destined to forever be Brandy's sleepy sex slave?
PART 2 of 2
DON'T MISS PART 1
Copyright © 2009 gaggedgirls.tv
All rights reserved.