SULTRY SPY GIRL SAMANTHA IS FORCED TO PLAY KINKY 'CHLOROFORM GAMES'
WITH THE AGENT WHO IS TRAINING HER!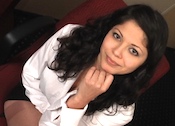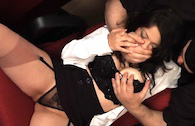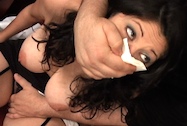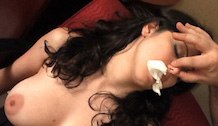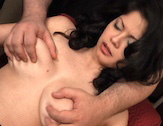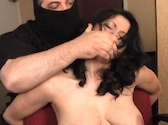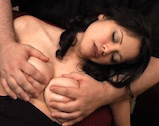 HERE WE GET A RARE PEEK INTO THE DEVELOPMENT OF THE MYSTERIOUS SECRET AGENT SAMANTHA AS SHE TRAINS FOR HER SPECIAL JOB BY ENDURING MOCK 'INTERROGATIONS' INVOLVING HANDGAGGING, FONDLING & CHLOROFORM!
WHEN SHE CHARGES THAT THE TRAINER IS TAKING ADVANTAGE OF THE SITUATION HER 'CHLOROFORM TRAINING' IS INTENSIFIED! IS IT JUST A TRAINING EXCERCISE OR SOMETHING MORE?
LOTS OF SEXY STRUGGLING & "MMMMMPH"ing WITH EXCELLENT PASS OUTS FROM THIS SEXY LATINA!
14 min. 30 sec. $11.99
(Windows Media) WMV file - 226 mb

Copyright © 2009 gaggedgirls.tv
All rights reserved.