BUXOM BRUNETTES TARA & SAMANTHA ARE CAPTIVES OF A KINKY PHOTOGRAPHER WHO IS ACTUALLY A WHITE SLAVER / SEX SLAVER! LOTS OF HOT GAG-TALKING, "MMMPH"ing!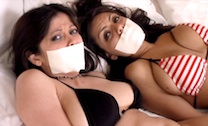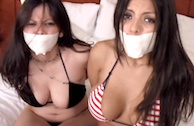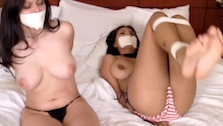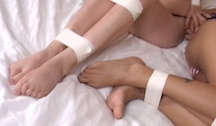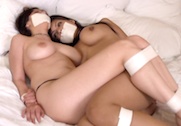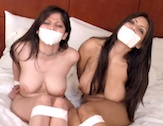 10 min. 30 sec
$9.99
MP4 - 232 mb

Tara and Samantha are kidnapped bikini models (both girls are barefoot) sleeping soundly with stuffed & taped mouths. Samantha wakes up first and "MMMMMPH"s / gag-talks heavily as she wakes up Tara who soon joins her in a lovely display of gag-talk / "MMMMMPH"ing! Soon their captor speaks up and the girls react beautifully with scared protests and lots of sexy struggling.
He orders the gagged bikini damsels to play his kinky games in order to be freed, which include such kinky things as Samantha groping Tara's boobs with her bound hands and both girls having to explain to him why he should let them go and they are told that only one of them will be let free (lots of cute gag-talking here)!
LOTS OF SEXY GAG-TALKING / PLEADING WITH THE VIEWER!
WHAT WILL BE THE FATE OF GAGGED BIKINI GIRL TARA AND HER NOISY FRIEND?
Copyright © 2012 gaggedgirls.tv
All rights reserved.