JAPANESE CUTIE AYUMI BECOMES THE SLEEPY CLOTH CAPTIVE OF AN OBSESSED GROPER!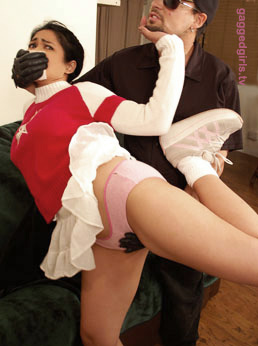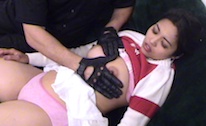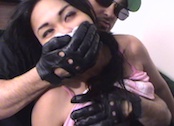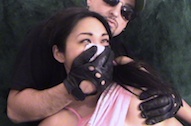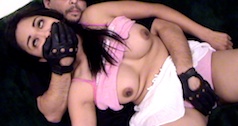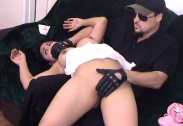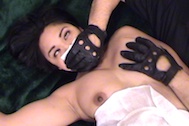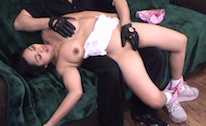 12 min. 25 sec
$10.99
WMV - 251 mb

Cute Japanese girl Ayumi is practicing to be a cheerleader (wearing white socks & sneakers) and does her sexy moves while a perverse, obsessed stalker sneaks up behind her with a sleepy cloth! During a certain move the sweet Asian beauty is suddenly caught with one foot in the air and is grabbed by the man who pins her shoe against him while he clamps his sleepy cloth over her mouth! Ayumi "MMMMMPH"s in shock as her lovely body is dominated and her pussy is groped through her panties while her leg is stuck in the air!
The poor helpless girl protests beautifully as she's hungrily groped by the fiend who delights in her sexy struggling as she slowly passes out! Ayumi is taken to the sofa where she continues to be smothered with the cloth as her eyes roll in sleepy ecstasy. Finally she is unconscious and her 'sleepy fetish' nightmare begins!
The Japanese beauty is subjected to repeated cloth smothering, gloved handgagging and groping as she is slowly stripped of her clothing. Ayumi "MMMMMPH"s nicely throughout the scene and her eyes often roll due to her sleepy state.
WHAT WILL BE THE FATE OF THE JAPANESE SLEEPY SLAVE?
THIS IS YET ANOTHER INCREDIBLY HOT AYUMI SCENE WELL WORTH CHECKING OUT
Copyright © 2012 gaggedgirls.tv
All rights reserved.