GORGEOUS ALL-NATURAL JASMINE IS A BIKINI MODEL TRICKED INTO WHITE SLAVERY! SHE GOES TO A FAKE BIKINI SHOOT BUT ENDS UP THE KIDNAPPED VICTIM OF PERVERSE SLAVERS!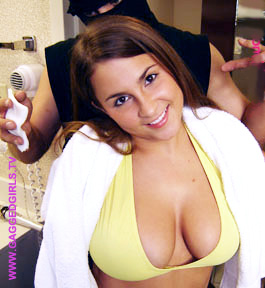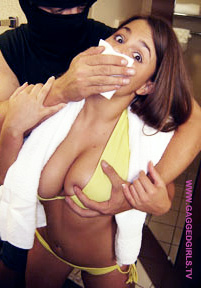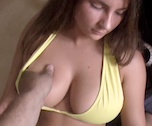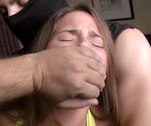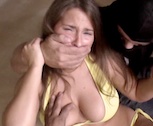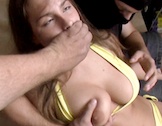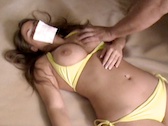 14 min. 20 sec
$11.99
MP4 - 244 mb

All-natural brunette cutie Jasmine is a buxom barefoot bikini model who is preparing to do a shoot with a new 'photographer' when he tries to talk her into doing bondage videos! Jasmine tries to shy away from the conversation and declines his offer but the bogus 'photographer' isn't taking 'no' for an answer! While he continues to try to persuade the smiling bikini-clad beauty his partner sneaks up behind her and soaks a cloth with a strange liquid!
As she continues to deny the photographer's offer Jasmine is suddenly smothered from behind with the cloth and her big boobies are grabbed by his perverse partner! The gorgeous buxom brunette gasps and struggles, trying to cry for help only to produce a muffled flurry of "MMMMMPH"s!
Jasmine the sexy bikini babe is slowly overpowered and beautifully put to sleep! The man then carries his sleeping victim over-the-shoulder (OTS carrying) to a waiting bed, groping her ass along the way. He and his partner (in a POV point-of-view shot) fondle Jasmine's boobs while she's handgagged and make comments about how easily she fell into their trap. Jasmine is subjected to repeated sleepy cloth smotherings, handgagging and is slowly stripped as her boobs bounce freely and are heavily groped!
Her groggy, stumbling escape attempts are easily thwarted by firm handgags, verbal teasing and more cloth smothering!
WILL THE SLEEPY BIKINI MODEL ESCAPE?
THIS IS YET ANOTHER CLASSIC JASMINE SCENE FEATURING PREMIUM QUALITY SLEEPY ACTION!
Copyright © 2012 gaggedgirls.tv
All rights reserved.