PETITE BLONDE CUTIE JULIE ANNE IN ONE OF HER HOTTEST & LONGEST SLEEPY CLOTH SCENES!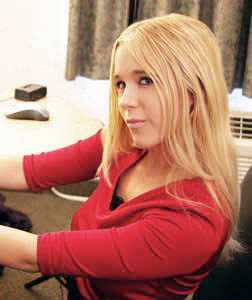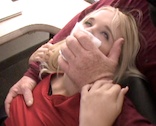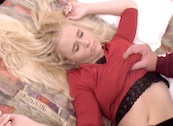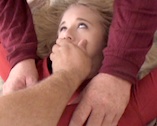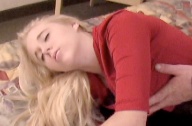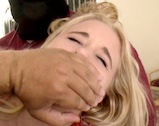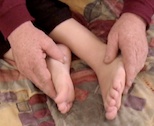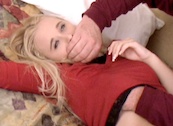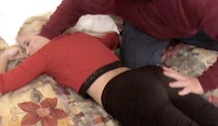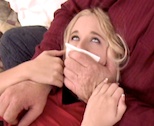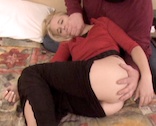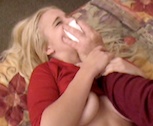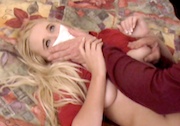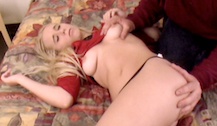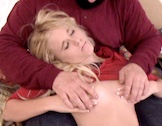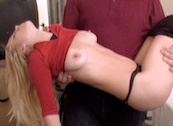 19 min 50 sec
$14.99
MP4 - 331 mb

Barely legal super cutie Julie Anne is a charming girl with incredibly gorgeous eyes who has won over the hearts of sleepy fetish fans across the world and we are proud to say that she's a Paragon exclusive!
Julie Anne's struggling / protesting / eye rolling pass-outs and groggy movements are of premium quality and her scenes are among the hottest sleepy scenes we've ever ever produced!
Julie is a cute secretary working alone in her hotel room on her laptop! She is typing away and is preparing to delete important business files for her employer when a masked thug sneaks up on her with his sleepy rag in hand! He suddenly grabs the gorgeous blonde and clamps the tainted cloth over her face while groping her perky breasts! Julie "MMMMMPH"s and struggles to break free from the man's merciless grip but he fully dominates the sleepy secretary and holds her until she passes out in his arms! The thug's partner records her capture on video as he comments that they were able to get her before she could delete the files!
The unconscious girl is then thrown over the thug's shoulders and carried away (OTS carrying). Julie is then laid on a bed and fondled while she's knocked out. When she wakes up she is extremely groggy and tries to protest but a tight handgag muffles her helpless pleas! The other man shoots POV video of the perversion and sometimes reaches forward to do the fondling (nice point-of-view shots throughout that put you the viewer right in on the action). Julie Anne is questioned by the cruel men about her boss' dealings but remains defiant. She is tormented and is smothered with the sleepy cloth every time she tries to get away.
The thugs have fun with her pretty body and pull up her top to expose her bare boobs (which are fondled heavily)! Julie Anne endures lots of handgagging, cloth smothering and fondling (her pants also get pulled down to her thighs, exposing her cute butt and panties) and finally gets knocked out with a heavy dose! The sweet unconscious girl is finally carried away (cradle carrying) in the arms of the fiend for interrogation!
THIS IS A VERY SATISFYING SCENE FOR FANS OF GROGGY EYE ROLLING / SEXY SLEEPY GROPING!
IF YOU'VE NEVER SEEN JULIE ANNE IN ACTION THIS IS A GREAT SCENE TO START WITH!
Copyright © 2012 gaggedgirls.tv
All rights reserved.