BUXOM BRUNETTE BIKINI MODELS BATTLE FOR A CONTRACT WITH SLEEPY CLOTHS / HANDGAGS & HANDSMOTHERING IN THIS SUPER HOT SCENE!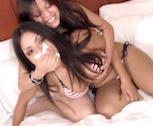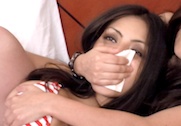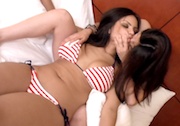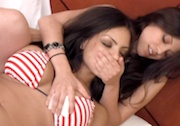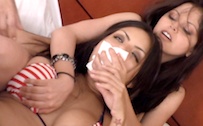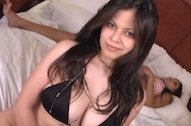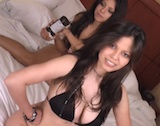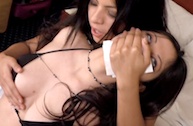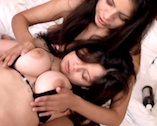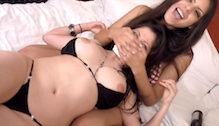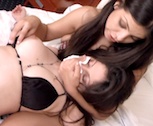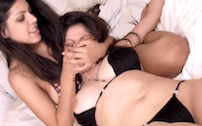 10 min.
$9.99
MP4 - 230 mb
PART 1


Gorgeous exotic Tara and Samantha are cute buxom bikini girls competing for a big modeling contract when the kinky photographer decides to force them to play his sleepy fetish games! As he explains his kinky desires to the rival girls he soaks a cloth with a sleepy liquid in front of them and tells them to settle their dispute by putting each other to sleep!
The girls seem barely reluctant before suddenly accepting his challenge! Samantha takes the lead and quickly grabs the cloth, smothering Tara with it while grabbing the exotic girl's boobs to humiliate her rival and turn the photographer on! Tara struggles and "MMMPH"s beautifully but her naturally submissive nature betrays her and allows her to be dominated by the fiesty Samantha who takes full advantage of her knocked out rival!
The competition continues and Samantha eventually allows herself to be distracted by the photographer, when she when she becomes too confident that Tara will sleep for a long time!
However, Tara eventually wakes up behind Samantha and soaks the cloth while the vain brunette preens for the photographer! Soon Samantha's cute face is smothered with Tara's cloth and her all-natural boobies are groped by her bikini rival!
Samantha is suddenly the helpless damsel now and Tara punishes her for the evil she has done!
DON'T MISS PART 2
Copyright © 2012 gaggedgirls.tv
All rights reserved.